With the latest release by Rumbleton, Eastern Promise Audio celebrates their first anniversary, which needed to be done in style.
Eastern Promise Audio now provide you their full back catalogue on Bandcamp, with 16 solid tracks released over the past year.
Featuring artists like Double O, Rumbleton, Infest, Phuture-T and Dam Nation, the label has proven to be innovative and bring a fresh sophisticated sound in Drum and Bass music.
All future releases on Eastern Promise Audio will be for sale from Bandcamp for an exclusive period, and will thereafter be available on Juno Download and Digital-Tunes and other digital download shops.

Check out all our releases on Bandcamp, where we can offer you a fair price and where you can give maximum support to our artists!
Keep you eyes peeled for special packages and free bonus tracks
Be sure to follow us on Facebook and Twitter for the latest release info: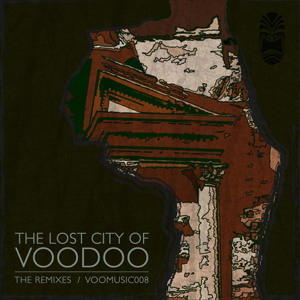 The Lost City Of Voodoo is a compilation of stunning remixes by many great producers in the scene today. A homage to Voodoo Music which has been releasing big tribal tunage with fresh percussive sounds and heavy rhythms and grooves. These remixes are just that icing on the cake. Have a listen at Phuture-T's remix of Shackles here, originally done by badman Morphy.
The Tracks:
Raiden – Baptism Of Fire (Linden Remix)
Morphy – Shackles (Kamikaze Space Programme Remix)
Velocet – Idle Hands (9 Tails Fox Remix)
Ortokore – Cannibal Dub (Genotype Remix)
Morphy – Black Velvet (Enuui's Neon Karachi Dub)
Morphy – Shackles (Phuture-T Remix)
Nasha Experience & Morphy – Indus Valley (Fade Remix)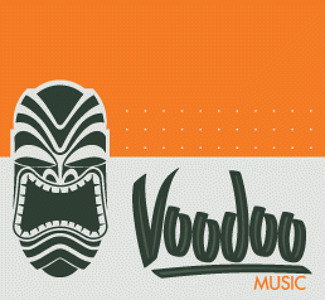 Dub Of The Living Dead, the second EP from Dubmonger is available now, exclusively from the Dubmonger Shop on Bandcamp.
This 6 track EP sees the Dubmonger in a much more minimal setting, letting the mixing desk manipulation and effects take the spotlight.
These are some tracks that feature on the EP:
" Mountain Dub rises like the morning sun over gentle atmospherics and a subtle locomotive-esque percussion that chugs along, projecting a serene aura of warm vibes to lift your spirits. "
" The Dubmonger continues the zen-like vibes on a more up-beat note with Crumble where the bass swings and sways along to reverberated congas and titbits of dissipating piano keys, dubbed to infinity. "
" Version 2 is an energetic fusion of dancehall styles and downtempo grooves. Dubmonger craftily furthers this union, blending sub tones with a bubbling natty bassline and plucked guitar dubs for a live-feel. "
For extra info and more audio clips check out: Dubmonger.com
These wicked tunes by badman Dubmonger can be purchased exclusively from the Dubmonger Shop. Buy the release here: Dubmonger Shop
Our latest release by producer Splinter is available now exclusively from Bandcamp.
All future releases on Eastern Promise will be available for sale on Bandcamp,
where we can offer you a good price and where you can give maximum support to our artists!
Check out our new Bandcamp page here:

Also the full Eastern Promise Audio Back Catalogue will be available from bandcamp in the near future,
featuring special packages and bonus tracks! So keep your eyes peeled.
Bustle Beats is a new offshoot from the experimental Drum & Bass label Subtle Audio, founded by Code.
A label favoured by luminaries such as Aphex Twin, Mary Anne Hobbs, Bailey and Loxy.
The Bustle Beats imprint will be a home for tracks with rugged beats and basslines, influenced by the early 90′s Jungle style, that create their own undeniably contemporary sound.
The first two 10" vinyl plates are limited edition pressings and feature some of the very best breakbeat manipulators, Equinox, Nebula, LXC and Senses who deliver the vibes in unmistakeably raw fashion.
These releases also feature parts one and two of a collectable comic strip illustrated by Louisa Donnelly, that details an imaginary battle for the survival of Jungle / Drum & Bass music.
The story will continue on future releases on Bustle Beats.
Available very soon on 10 inch! Big up to Conor & Louisa, Subtle Audio / Bustle Beats massive.