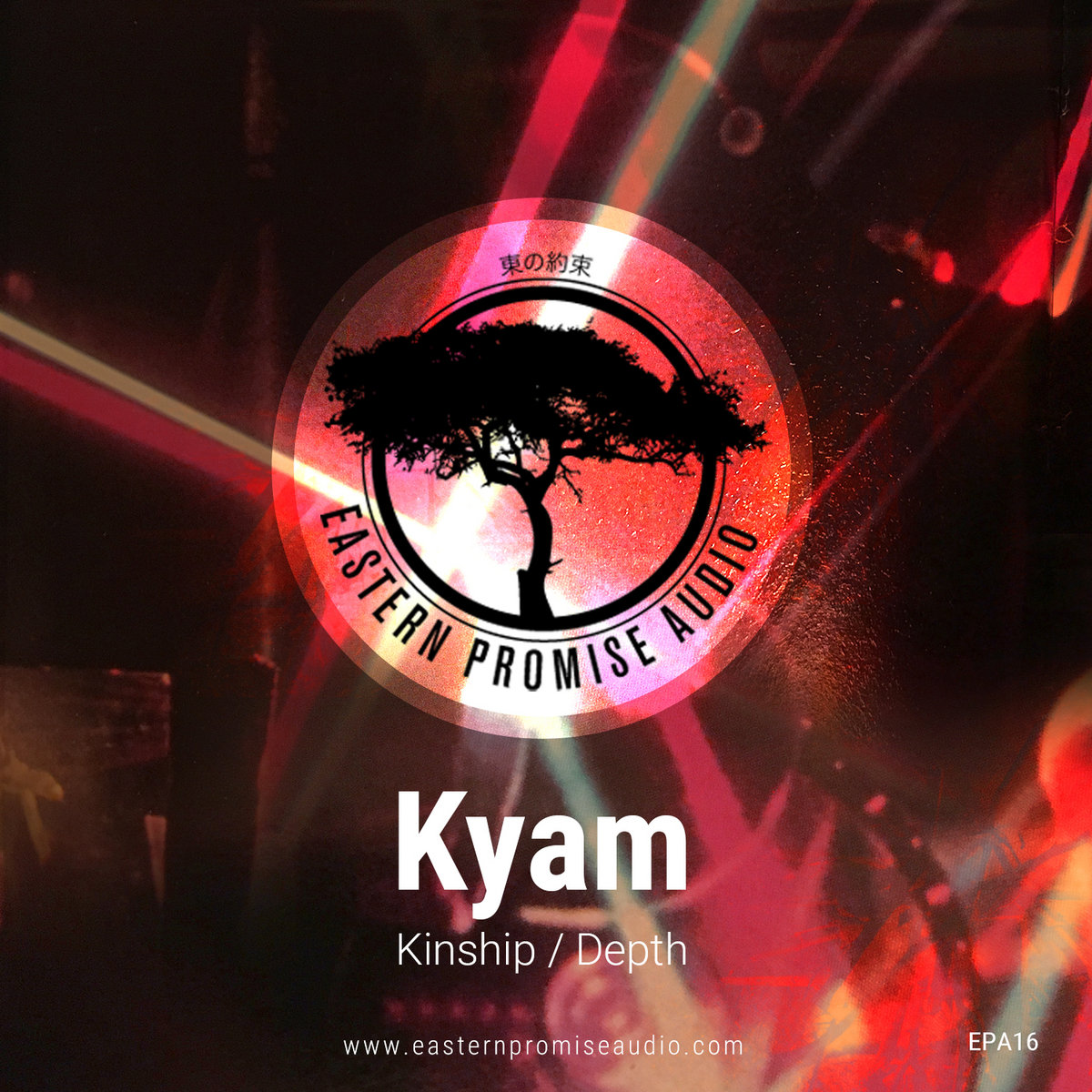 EASTERN PROMISE WELCOMES KYAM TO THE STAGE

Eastern Promise Audio returns with a promising newcomer in the world of drum 'n bass, UK-based producer Kyam. Proud to present his first solo single on the label, containing the tracks Kinship and Depth. Kyam perpetuates the both dark and spiritual jungle sound the label is always eager to seek in today's world of drum 'n bass: A both hypnotizing and stomping ride that makes you stand on edge.

After the storming Yishi trilogy showcasing a wide array of talented drum 'n bass artists from all over the world, Eastern Promise continues to brew big plans for 2017. The discovery of Kyam, who has started appearing on some promising compilations from last years, prompted the label to not hesitate and make his first single a fact. As they have done with many more now wide established drum 'n bass artists, this single is sure to set the stage for Kyam.
The opening track 'Kinship' is a both raw stomping and atmospheric dancefloor roller as one can only be. Opening with most warm trumpets and oozing pads, certain drum spasms signal the coming of a soundscape both lush and beautiful but also dark and mysterious. Quickly developing in a jungle ride where the drums and deep rolling basses interplay to make the track rather have a marching kind of vibe rather than a straight four to the floor roller, the track feels like marching soldiers in a strange purgatory of twilight where all reasoning seems lost.
'Depth' takes the listener far more steep down towards a now full dark world where pads prophesize nothing but doom, strange voices utter, and angry rising drums set the tone for a jungle vibe celebrating some deep snare roll madness. When this track eventually does drop, this first hinted madness surely seems an understatement as Kyam plunges you in angry drumfunk which smacks around the ears. These hit even harder through growling bass stabs to accompany the breaks with, as unearthly sounds creep you even deeper into the vibe. Whether you think of hearing animal, human, or other sounds in the process, by the end of this roller no more certainty persists.
EPA16: Kyam
Tracks:
1 Kinship
2 Depth

Release Date: March 2017 (available later on Juno and Digital-Tunes)
Format: wave, flac, mp3 and more
Artwork: R. Peperkamp
Mastering: T. Van Zeytveld