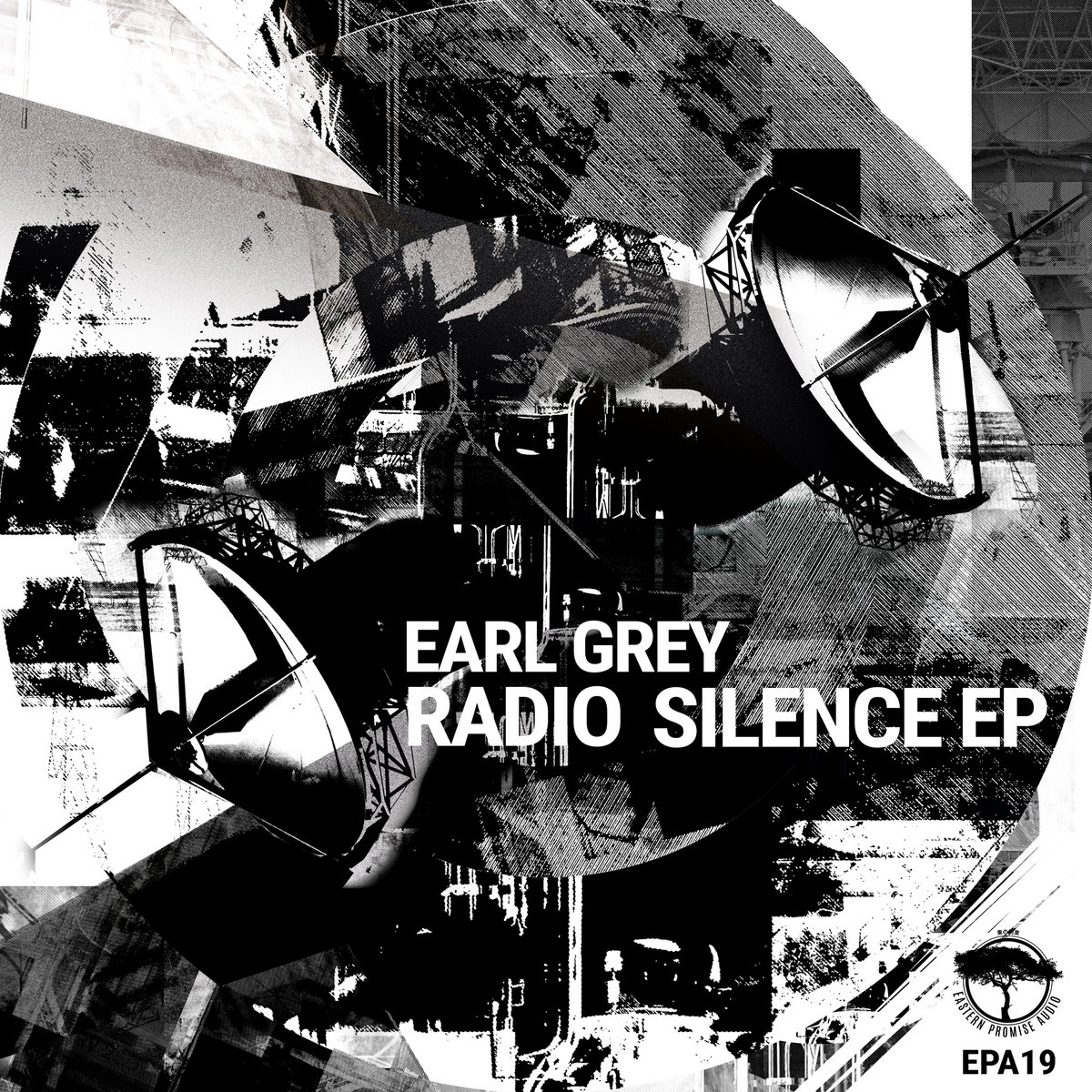 EARL GREY'S RADIO SILENCE EP SIMPLY DEFINES BEAUTY

Already on the previous Ear To The Ground release Manchester based artist Earl Grey debuted on the Eastern Promise label. His new Radio Silence EP however, is a piece of art on its own that perpetuates the artist's dialectics between dreamlike vibes and pure jungle skills. Most importantly, the EP tells a story that should make listening to it from A to Z almost mandatory to experience a strange and wonderful ride with a thin layer of fine dust on top.
To fans of modern jungle today Earl Grey should already be known by now, with an album and many singles already on his slate. Still, it's too easy to categorize the artist simply as an atmospheric or jungle producer, which Radio Silence demonstrates through four tracks in perfect harmony. A small and sweet departure from the usually darker take on jungle from Eastern Promise but yet just as mysterious and deep as the sound tends to be. Beauty defines the sound of this EP and that no path here leads back to its beginning, and to understand this is to let it just speak for itself.

The opening track Rebirth immediately sets the mood for the EP's subtle and dusty vibe where smooth jungle breaks and Rhodes stabs pull you towards a state of bliss when orchestral pads officially set the EP on its way. In an almost meditative state, the track smoothly progresses from one melody into another with each telling its own tale but never losing the coherence the track tries to conceive. Ultimately the track blasts back into gear with some gritty bass works to build a climax but then come to a sudden close.
Oxytocin Talking is a roller pur sang, where firm jungle breaks and dreamy piano stabs slowly pull the listener in a delightful soundscape of lush strings. After a moment of pause to fully immerse the mood, the breaks fire up at an intense but easy rolling rate while pads evolve, again slowly, the track to a new level. As a trademark with Earl Grey, no theme is explicitly repeated twice and the track culminates in another melodic frenzy leaving the listener in wonder.
The title track of the EP might be its most mellow and soothing, but by losing none of the firm jungle vibes dominating the EP and having a chilling atmosphere, Radio Silence gets its namesake to evoke a certain vibe of isolation and contemplation. A subtle organ melody sets the main mood for the track and again slowly transforms through hazy guitar chords into a state where pads and strings evoke a new feeling of the track which shows that isolation can sound wonderful.
The ride draws to a close with Train of Thought which is the EP's heaviest track opening with some thick think breaks rolling into firm amen fires, all blended under long winding pads and soulful Rhodes chords dreaming the listener away. When the breaks grow in complexity, Earl Grey doesn't hesitate to halt everything to a sudden stop to level again with the listener again and to maintain the song's balance. Breaks slowly pick up the pace again and to perfectly complete the journey, a very special name is called on stage to bring the EP to a close.
EPA19: Earl Grey, Radio Silence EP
Tracks:
1 Rebirth
2 Oxytocin Talking
3 Radio Silence
4 Train of Thought

Release Date: May 1st, 2020
Artwork: R. Peperkamp
Mastering: T. Van Zeytveld